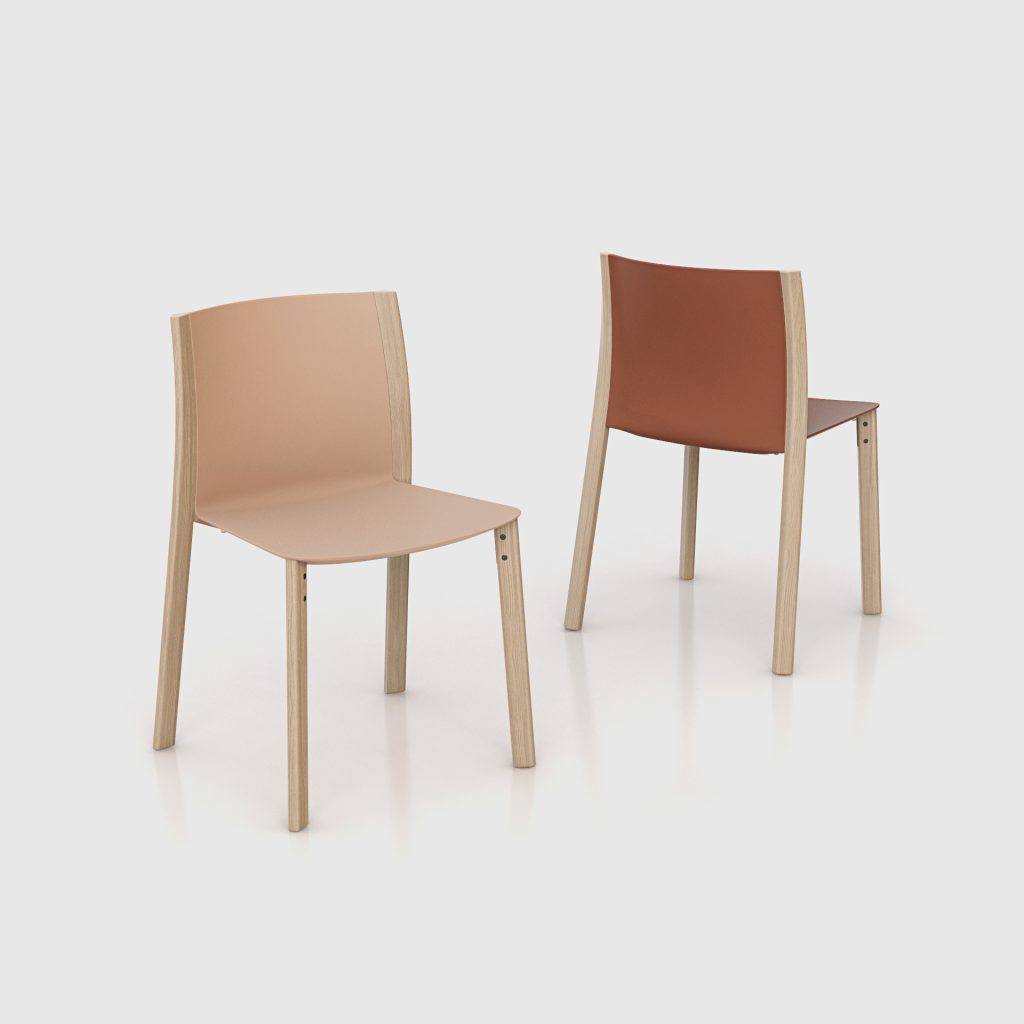 Seat collection designed to target restaurants and cafeterias, to achieve that the design is neutral, clean and stackable. 
The main idea was to show the wood on the legs as a nobel and warm material but without using too much of it to reduce costs. To achieve that the rear legs were stretched to the top of the back, making them visible from the back of the chair, when a user is seated or even when the chair is under the table.
The shell of the seat and back was designed to be fabricated in injected recycled plastic.
All the pieces of the Unua Collection can be assembled and disassembled to reduce logistic costs.
Diseño de una colección de asientos para restaurantes y cafeterías. Un diseño apilable, neutro y limpio.
La idea principal es mostrar siempre la mayor cantidad de madera posible utilizando la menor cantidad de material. Para conseguir esto las patas traseras alcanzan la parte superior del respaldo, lo que hace que se vean desde la parte trasera de la silla, cuando un usuario esta sentado en ella e incluso cuando esta se encuentra debajo de la mesa.
La carcasa del asiento esta diseñada para ser fabricada mediante inyección de plástico reciclado. 
Todas las piezas de la colección Unua pueden ser montadas y desmontadas fácilmente para ahorrar en costes logísticos.