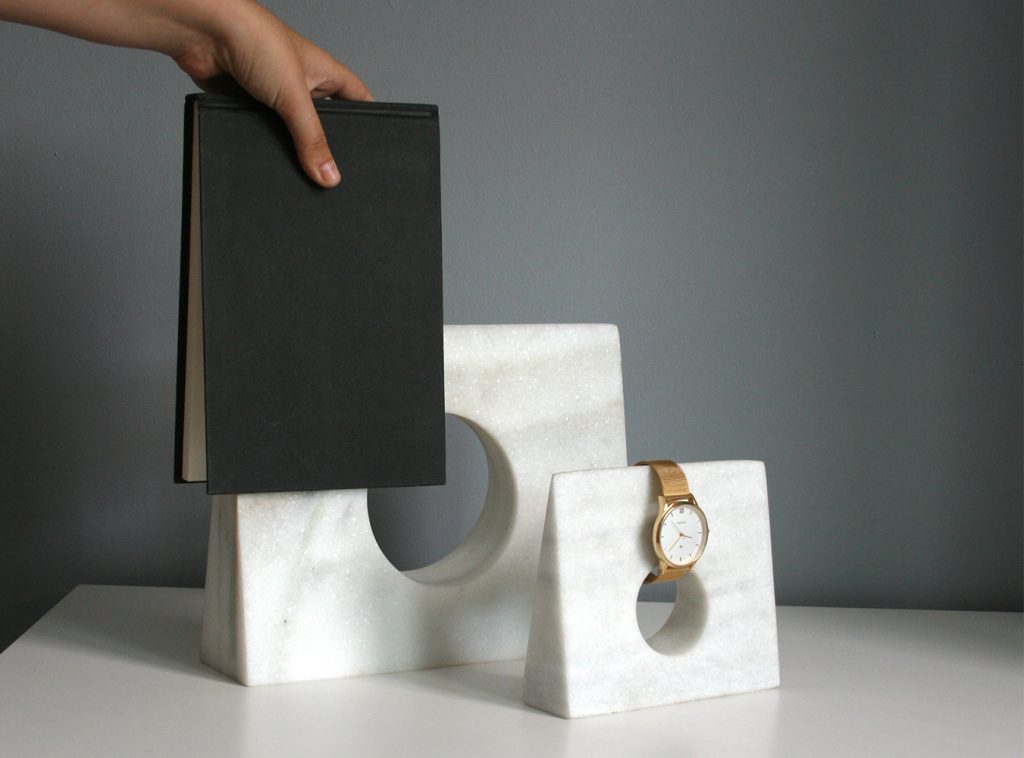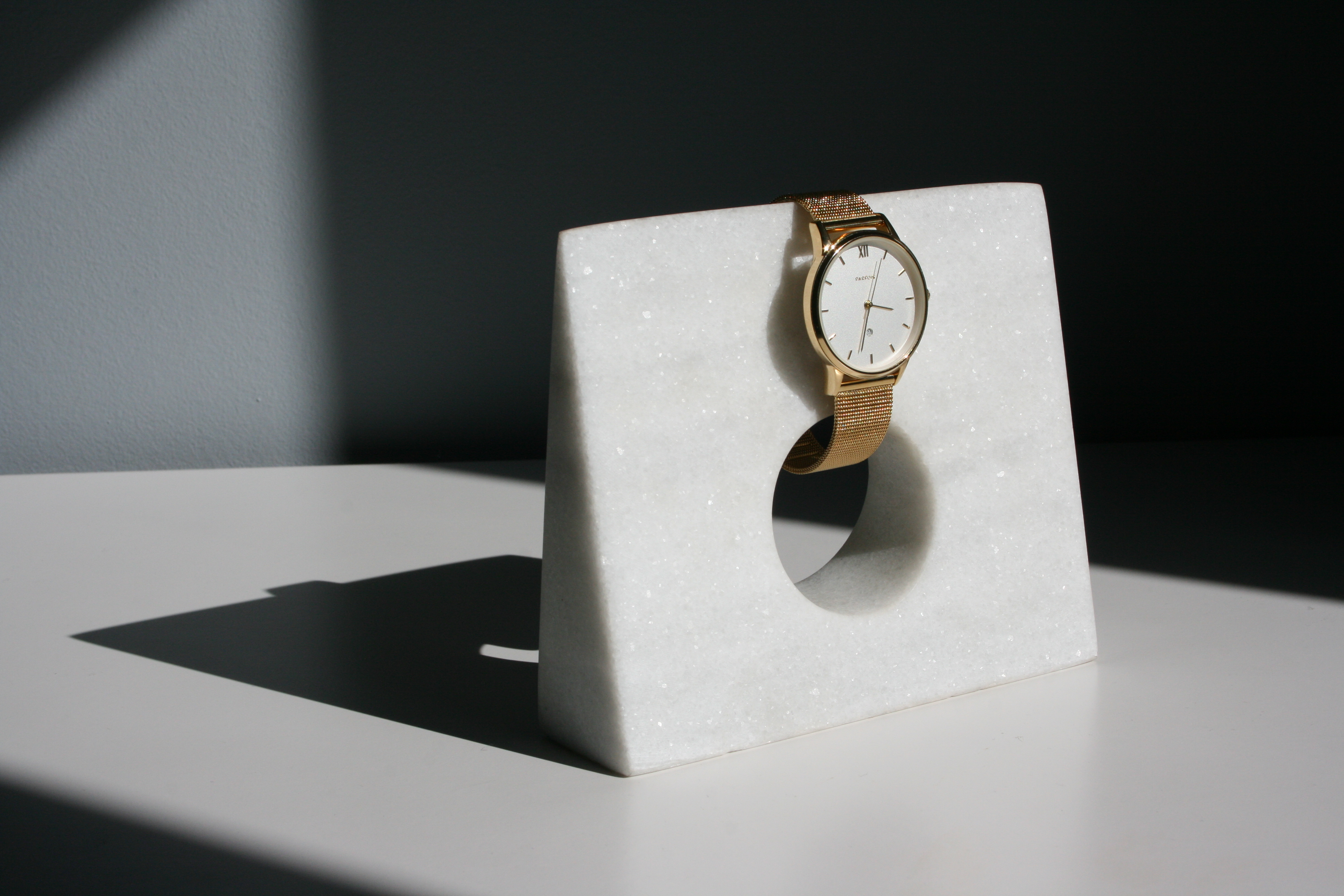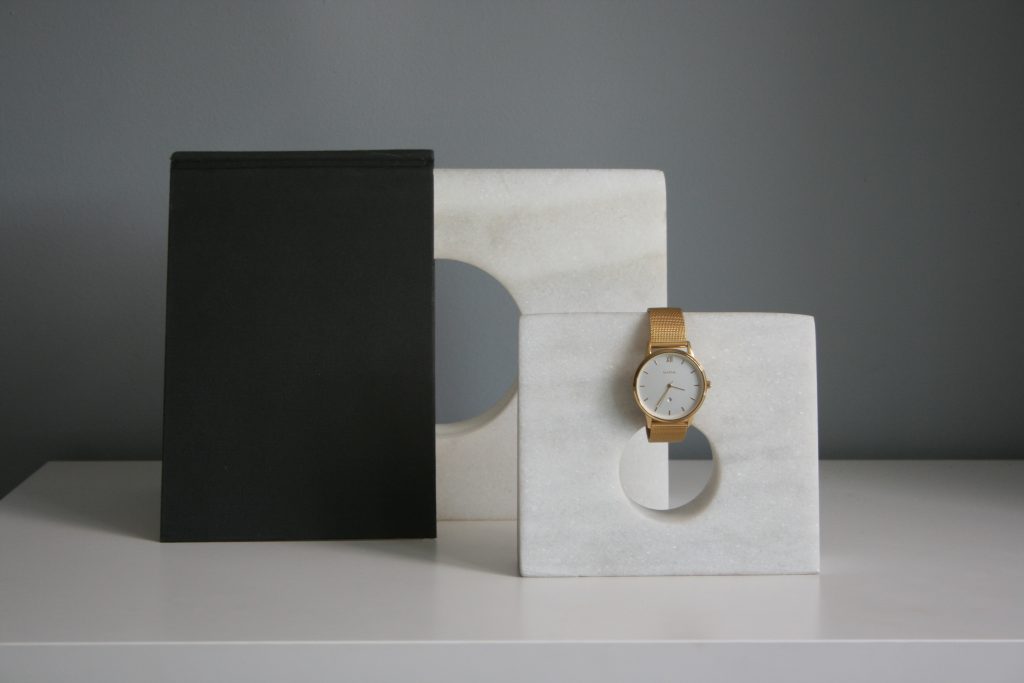 This Project was based on the exploration of different uses for the marble, in this case Macael marble from Almería (Spain), used in home accessories.
Atenea is a nightstand collection. The main piece is based on the concept of the exaltation of wisdom, hence its name, Atenea Spanish for the Greek god of wisdom Athena. It consists on a pedestal for a book that can be used at the same time as a bookmark. The smaller function both as a phone stand or as a display for jewellery.
Este proyecto se basa en explorar el cambio de escala en las aplicaciones del mármol blanco Macael (Almería), de manera que pueda emplearse en accesorios para el hogar.
Atenea es una colección para mesita de noche. La pieza principal se centra en la exhaltación a la sabiduría, de ahí su nombre Atenea, diosa griega de la sabiduría. Se trata de un pedestal para el libro que a su vez sirve como marcador de páginas. La pieza más pequeña se utiliza para dejar tanto el móvil como el reloj o las joyas.